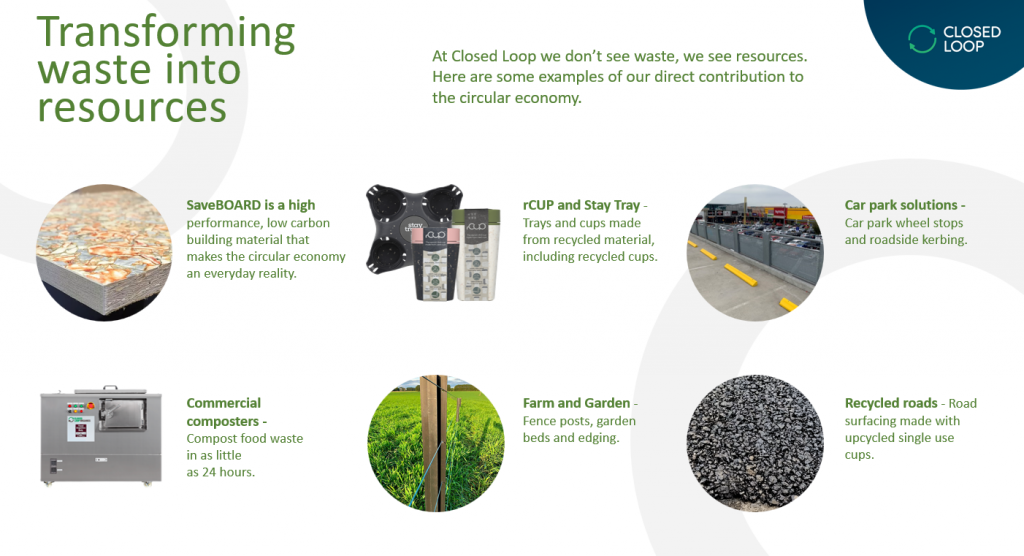 The 'circular economy' is a model for sustainable economic growth that reduces waste and maximizes resource productivity.
Upcycling is a process in which waste is transformed into new materials or products of better quality for better environmental value. This process helps to close the loop of the supply chain by reusing resources that would otherwise be wasted.
By upcycling our waste are able to reduce our environmental impact and improve our bottom line.
Sustainability partner Closed Loop has many streams of upcycling, from asphalt to civil equipment, packaging and trays for retail food, building materials and more.