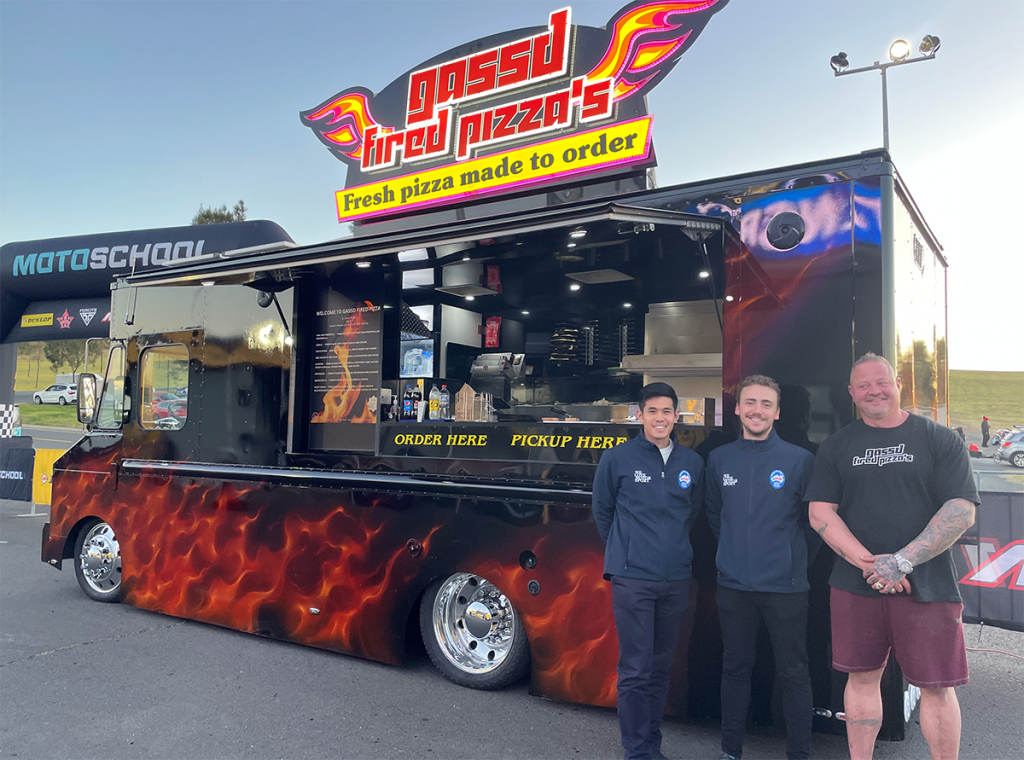 At SMSP events, you may run into Troy Sullivan and his gassd fired pizza's van, Australia's only exclusively solar powered pizza van!
"Our first trailer was built and company established in 2012. Our goal was to be the first food trailer to be totally self sustainable," said Troy.
"This (truck) 10 years ago was a big ask as nobody had the know how to build what we wanted or knew how to get it to work.
"We spent three years trialling several different variations of equipment 'til we finally got the system dialled in. We use all Victron Blue components which is an Australian company with a strong support network. We now have the only two true completely off grid capable food trucks running that run all commercial equipment – no 12 volt fridges or small components.
"The benefits of being self sustainable goes further than most people think. While we are travelling to venues and around all our fridges , fans etc remain on . This means our quality control on our produce is second to none.
"All other food trucks while driving or waiting for power don't have their fridges running which for me as a chef is totally unacceptable. We pride ourselves on what we have built and the product we stand behind. Our trucks are now capable of running for 20 hours of continuous use off grid.
"Each truck has 2 large fridges, 1 long Baine prep fridge, dough mixer, dough roller, lights, computer POS system, fans and phone chargers. Another main benefit is we don't rely on noisy generators or trip hazard power cords and can be placed wherever we are needed at a venue."